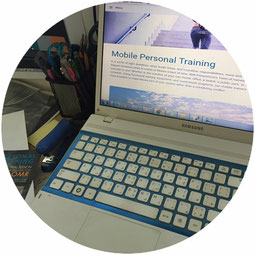 We are pleased to announce that our brand new website is now live and ready for the world to view! After months of hard work and dedication, we are excited to officially announce the launch of our website! Come check us out at www.fitnessguruoman.com.
The new website showcases a wide range of fitness services we offer and we will be constantly updating our content with new offers, services, news and events. The website is also responsive, meaning it can be viewed from a computer, tablet or smartphone. 
We hope you enjoy our website! For any questions, suggestions, feedback or comments, please email us at info@fitnessguruoman.com.